Select a category. Or four
storytelling. it's what lies at the heart of all great communication and transfer of ideas from one human to another. until somebody figured out how to record the stories in a fixed form (cave paintings? papyrus?), it was the only way we humans had to pass on knowledge, history, tradition and culture. what we hope you'll find in all of our work is that the art of storytelling is alive and well. that's why we like to refer to this stuff as sixty-second movies. so pop some popcorn, grab a box of raisonettes, click the stuff you want to listen to, close your eyes and imagine you're watching your favorite movie. at the end of the show, order something!
our process is pretty simple, really
First we ask
we're gonna ask you questions. lots of questions (that's the socratic part). maybe about stuff you hadn't though about. but if we're gonna do a good commercial or campaign, we gotta know.
Then we think
...whilst we cogitate. ruminate. speculate. deliberate. cerebrate (found that one in a thesaurus). do some cipherin'. then think about it some more until we have the answer.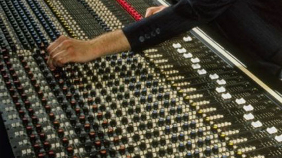 After that, production
step three. make the ad. write the jingle. craft the campaign. whatever. the idea is to deliver something so wildly compelling, people have to notice.
after which we send you
...the bill. Now, assumimg you don't throw it at us (the duck part), you'll realize what a bargain you get with what we deliver, and you'll be overcome with joy.
all part of our master plan. bwa-ha-ha-ha-ha...